INKS ON THIS PAGE
---

---
Aviation Foundation
of America, Inc.

121 5th Ave. N.W.
Suite 300
New Brighton, MN 55112


651-255-1999


A 501(c) (3) public charity


---

Miss Veedol, Spirit of Wenatchee
Spirit of Wenatchee bring the spirit of Miss Veedol on the Tour!

In the spring of 1931 Hugh Herndon, Jr. and Clyde E. Pangborn took delivery on a Bellanca Monoplane, Long-Distance Special Model J. NR796W was one of five Bellanca Specials built specifically for the long over water legs that were being attempted in the years following Lindbergh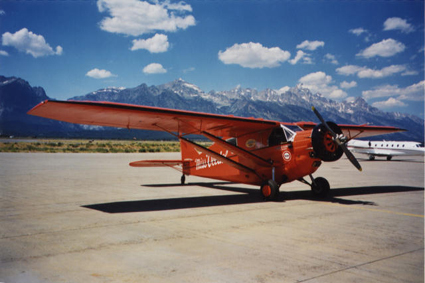 The Spirit of Wenatchee

The Spirit of Wenatchee sits on the runway.


The Spirit of Wenatchee will be flown by this great crew:


Arnie Clark (Honoring Billy Brock)

Jake Ladato (Honoring J. Wesley Smith)

Bob Parlette

Jack Roberts

Janet Liberty

Bill Hungelmann





Visit the Spirit of Wenatchee by clicking on the link below!

Spirit of Wenatchee web page
---
---
ONE TWO

Read The Book Online


BUY A HARD COPY!
---