INKS ON THIS PAGE
---

---
Aviation Foundation
of America, Inc.

121 5th Ave. N.W.
Suite 300
New Brighton, MN 55112


651-255-1999


A 501(c) (3) public charity


---

At select stops on the National Air Tour Clay Adams of Rosemount, MN and Ted Davis of Brodhead, WI., will be offering rides in this magnificant Travel Air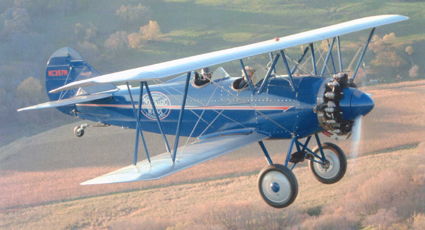 The Travel Air E-4000 in flight

Another lucky passenger winging his way over amber fields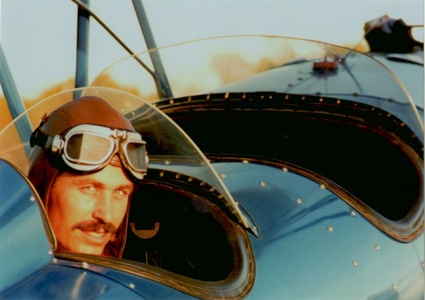 Clay Adams

Clay Adams, pilot of the Travel Air E-4000.


Clay Adams and his time machine!

Clay Adams, was born 50 years too late being that he enjoys the barnstorming type flying that he does. Soloed by his dad at the age of 16, in a 1946 J-3 Cub, and plans to solo his son in the same aircraft within the next year. With over 20,000 hours and 28 years of flying, Clay currently is a captain for North West Airlines, and spends his summers barnstorming the upper Midwest, in his 1929 Curtis Wright Travelair 4000. This fall, he will be participating in the 2003 National Air Tour, as ship # 27, and will be providing rides through out the tour. Leather Helmets and Goggles provided, bring your own silk scarf.

Clay Adams is honoring E.W. Cleveland


---
ONE TWO

Read The Book Online


BUY A HARD COPY!
---