INKS ON THIS PAGE
---

---
Aviation Foundation
of America, Inc.

121 5th Ave. N.W.
Suite 300
New Brighton, MN 55112


651-255-1999


A 501(c) (3) public charity


---

This aircraft is piloted by Dick and Pat Jackson of Rochester, NH and Bill Thaden of Kittery Point, ME.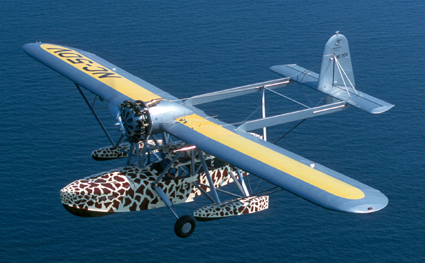 In Flight

The Sikorsky S-39-C in flight over water.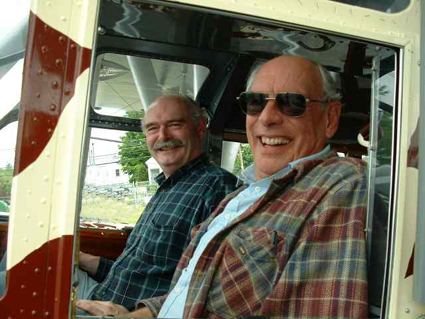 The Pilots

The pilots of the Sikorsky S-39-C.


Dick Jackson

Owner and restorer of Sikorsky S-39 50V, restored his first airplane, a Heath Parasol, at age 18 and has been at it ever since.

Some examples of his work are two Culver Darts, several J-3 Cubs, a Cessna 140, a Stinson Voyager, two Wacos, two Luscombs and others, the Sikorsky being the latest.Dicks flying career began in a J-2 Cub seaplane in 1943. Six thousand flying hours and sixty years later his ratings include a commercial, single and multi engine land and sea and glider.

Dick resides with his wife Pat, also a pilot, on the Skyhaven Airport, Rochester, NH. They have two grown children, a daughter, Lynne, and a son Hank, who played a major role in the Sikorsky restoration.

He attributes his success in the field to his wife Pat and to the fact that it is just a hobby that got completely out of control. When asked if he would do it all over again, his answer was,


Bill Thaden

Bill Thaden had absolutely no choice of careers except aviation. Being the son of two famous aviation pioneers, Herbert and Louise Thaden, made his decision easy.

Bill started flying at the tender age of five weeks with both of his parents; however his career took on a more serious tack with the U. S. Air Force in 1954. He joined forces with Eastern Airlines in 1957 and retired after 33 years of service. Also a member of the NH ANG, he flew F-86


Dover, N.H. News Story about Dick, and Pat's Beautiful S-39
---
Gilles Auliard's Essay & Photo of the S-39
---
S-39 On Safari
---
Martin & Osa Johnson Safari Museum
---
---
ONE TWO

Read The Book Online


BUY A HARD COPY!
---